Portfolio
Some of Fabienne Pauli's work
Fabienne Pauli
Biography and portfolio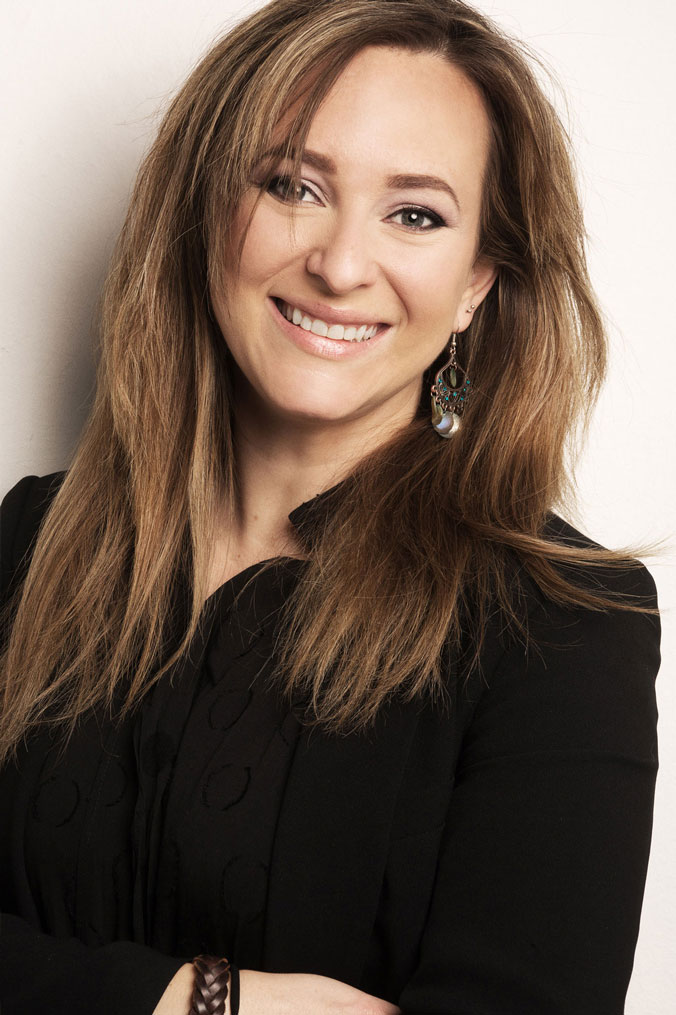 Biography
As a passionate hair, nail and makeup artist Fabienne repeatedly looked in the eyes of personalities like Johnny Depp, Roger Federer or Eva Longoria. She makes sure they shine in the best light every single time.

With her creative talent for communication paired with a knack for smooth organization, she founded the successful agency MakeItUp eight years ago. Together with her team, she accomplishes photo and video shoots for well-known companies such as IWC or VIP and big events such as the Zurich Film Festival since 2013. Another highlight: The luxury watch exhibition in Geneva Watches & Wonders, where Fabienne Pauli has managed up to 60 artists daily for many years.

She is also internationally active with MakeItUp, where she always enjoys to use her multilingualism in order to meet her customers at eye level Fabienne has a precise sense for the detail and yet retains a broad view of the whole.
Some references
Companies

Amag
Audemars Piguet
BMW
Chanel
Credit Suisse
De Grisogono
Denner
Invicta
IWC Schaffhausen
Jaeger Le Coultre
Jetset
Jura
L'Oréal
Landquart Fashion Outlet
Migros
Nivea
Philips
Pumpkinfilm
Sony Music
Swarovski
Swisscom
Vacheron Constantin
Van Cleef & Arpels
Visualeyes International AG
Volkswagen
Warner Bros.
Zurich Film Festival
Zweifel

Media

Annabelle Magazine
Baselworld
Beauty Balance Magazine
Beldona Fashion Show
Bolero Magazine
Encore Magazine
Energy Fashion Night (Fashion Show)
Faces TV
Femina Magazine
Gala Magazine
HEAD Fashion Show (Lead Make Up Artist)
Miss Schweiz
Open Tresor
Profil Magazine
Schwarzkopf Professional Switzerland
Schweizer Familie
Schweizer Illustrierte
SI Sport
SIHH 2017-2019
SSF - Schweizer Sportfernsehen
Swiss Nightlife Award (Lead Make Up Artist)
Switzerland's next TopModel
Universal Pictures
Vogue Italy

People

Adriana Lima
Alicia Vikander
Amanda Ammann
Andrew Garfield
Benicio del Toro
Bill Pullman
Carmen Chaplin
Chadwick Boseman
Christian Slater
Daniel Brühl
Dev Patel
Donald Sutherland
Ellen Page
Elyas M'Barek
Eva Longoria
Gabrielle Union
James Marsden
Javier Bardem
Jeremy Irons
Johnny Depp
Juliette Binoche
Kerry Washington
Liam Hemsworth
Mel C
Michael Bully Herbig
Nicholas Hoult
Pedro Pascal
Rob Reiner
Roger Federer
Sharon Stone
Stanislas Wawrinka
Viggo Mortensen
Zach Braff

Photographers

Alessandra Leimer
Andrea Diglas
Anoush Abrar
Charles-Elie Lathion
Christian Ammann
Christoph Köstlin
Cyrill Matter
Daniele Barraco
Ellin Anderegg
Hannes Kirchhof
Hanspeter Wagner
Joan Minder
Johannes Diboky
Joseph Khakshouri
Karin Heer
Ken Laurent
Luc Frey
Lucia Hunziker
Marco Grob
Nico Schärer
Patrizio Di Renzo
Per Kasch
Sabine Liewald
Sandro Bäbler
Seb Michel
Sebastien Agnetti
Sven Germann
Thomas Buchwalder
Thomas De Monaco
Tobias Stahel