Portfolio
Some of Jelena Vögtli Zehntner 's work
Jelena Vögtli Zehntner
Biography and portfolio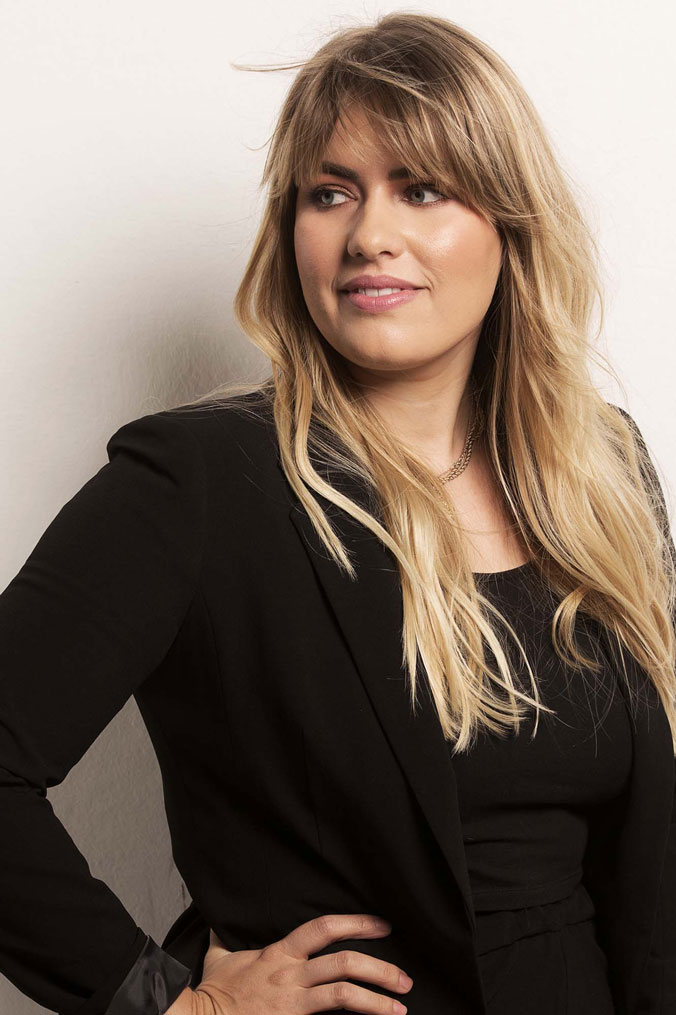 Biography
Ever since Jelena was little she knew that she wanted to work in the beauty industry. After an completed apprenticeship as an esthetician she decided to got tot he US for a year abroad where she studied theatrical makeup , drawing and art at the Artcollege Muhlenburg in Pennsylvania.

After her return to Switzerland she wanted to take her passion for makeup further and went to the international makeup cooperation in Germany where she learnt everything from special effects, beauty makeup to hairstyling. Through her knowlege she's aware of what's important in the theater, movie and photo world.

Jelena loves to transform people for a role but also likes to bring out the best look for her customers. Percision and neatness are next to the absolute satisfaction of her customers her first priority as a close up never lies.

Jelena Vögtli Zehntner speaks German & English and is specialized in hairstyling, makeup, special effects, nails & Cosmetics.

Some references
Companies

Bayer
Breitling
IWC Schaffhausen
La Biosthetique
Novartis
OPI
Roche
SBB Cargo
Swisslos
Tally Weijl
Triumph
Van Cleef & Arpels
Vitra

Media

Baselworld
Disney the Lion King
Energy Basel
Goliath
Schneeblind
Schweizer Familie
Schweizer Illustrierte
Tele Basel
The Capelli Code
Watches & Wonder

People

Alexandra Maurer
Breitbild
Inka Friedrich
Kai Ivo Baulitz
Martin Umbach
Ramona Brüderlin
Tim Bettermann
Yann Sommer

Photographers / Film production

Laurids Jensen
Ellin Anderegg
Ken Laurent
Laurids Jensen
Lucia Hunziker
Mascha Dahan
Oliver Hochstrasser