Portfolio
Some of Letizia Abbatiello 's work
Letizia Abbatiello
Biography and portfolio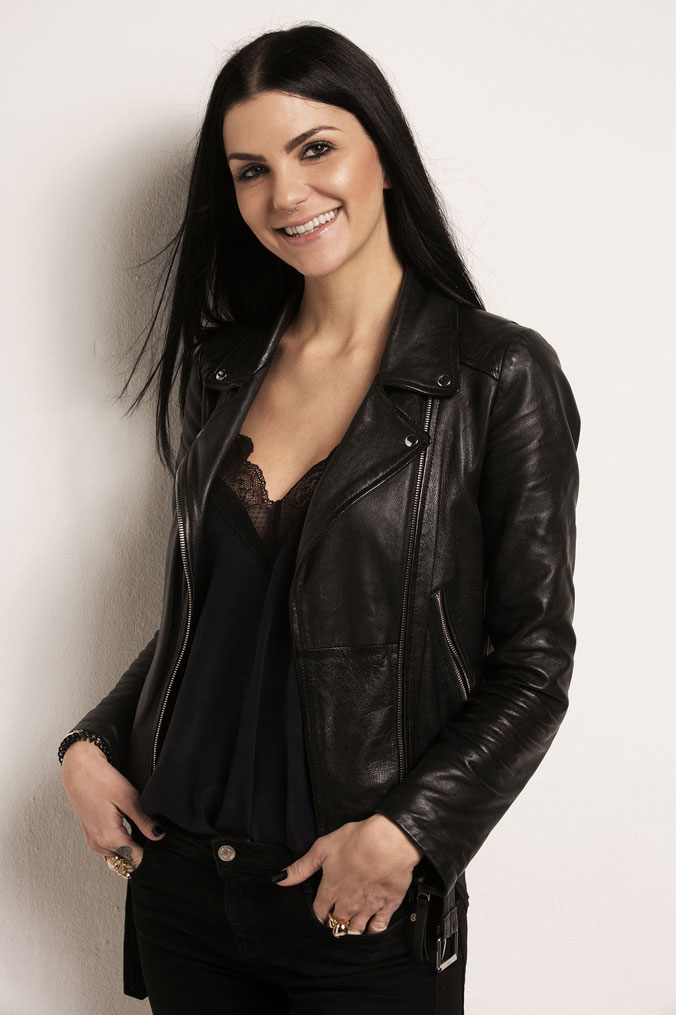 Biography
Ever since she could hold a pen in her hands, she has expressed her creativity.

Professionally, she was first drawn to the fashion industry - in the fashion capital of Milan where she transformed her own paper designs into fabric dreams. After several courses at the BCM Make-Up School, she swapped the pencils definitely for brushes and made her passion her profession.

Today, she is based in Zurich and works as a freelance hair & make-up artist for events, photo and TV shootings.

Letizia Abbatiello speaks German, English, French & Italian and is specialized in fashion styling, hairstyling, makeup & nails.
Some references
Companies

Amag
Beldona
Betty Bossi
BMW
Breitling
Casino Zürich
Coca Cola
Condor Films
Cornercard
Credit Suisse
Crunchy Communication
Danone
Dior
Eat.ch
Essie
Feldschlösschen
Frieden Schmuck
Globus
Helsana
IWC Schaffhausen
Jaeger Le Coulre
Kérastase
Kurz Juwelier
L'Oréal
Lafarge Holcim
MAC Cosmetics
Manor CH
Miele
Migros
Moroccanoil
Nivea
Ochsner Shoes
OPI
PKZ
Rado
Redbull
Ringier
Schild
Swisscom
Tommy Hilfiger
UBS
Vacheron Constantin
Van Cleef & Arpels
Viseca
Zurich Filmfestival
Zurich Versicherung

Media

20th Century Fox
Annabelle Magazine
Art On Ice
Ascot Elite Home Entertainment AG
Baselworld
Beldona Fashion Show
Faces TV
Gala Magazine
HEAD Fashion Show
HUF Magazine
Look Magazine London
Marmite
Miss Schweiz
Oppenheim & Partner
Piaget
Schweizer Familie
Schweizer Illustrierte
SI Sport
SRF Virus
STS
Switzerland's next TopModel
Tamedia 20 Minuten
Watches & Wonder

People

Alexander Fehling
Alexander Skarsgard
Anna Ferzetti
Baschi
Bill Murray
Birgit Minichmayr
Carlos Leal
Charles Dance
Charles Stanley
Christa Rigozzi
Christoph Maria Herbst
David Garrett
Doutzen Kroes
Ed Skrein
Fabian Cancellara
Francine Jordi
Jack Huston
James Arthur
James Marsden
Joelle Alexis
John Michael McDonagh
Julija Peresslid
Laura Pausini
Léa Pool
Loco Escrito
Marc Benjamin
Mike White
Moritz Bleibtreu
Mujinga Kambundji
Nubya
Peter Farrelly
Pierce Brosnan
Pierfrancesco Favino
Rosamund Pike
Scott Cooper
Sibel Kekilli
Stefanie Heinzmann
Steven Gätjen
Stress
Thomas Meyer
Til Schweiger
Tilda Swinton
Todd Haynes
Wes Anderson
Xherdan Shaqiri

Photographers / Film production

Anoush Abrar
Charles-Elie Lathion
Christian Clavadetscher
Christian Dietrich
Cyrill Matter
Ellin Anderegg
Fabienne Bühler
Fiona Melder
Gerri Born
Gerry Nitsch
Hannes Kirchhof
Hanspeter Wagner
Jana Schüssler
Joel Cartier
Johannes Diboky
Joseph Khakshouri
Ken Laurent
Lorenz Walter
Lucia Hunziker
Lukas Lienhard
Maurice Sinclair
Mirjam Graf
Nora Dal Cero
Pascal Landert
Pia Grimbühler
Reto Schmid
Roger Eberhard
Thomas Buchwalder