Portfolio
Un extrait du travail de Claire Boutellier
Claire Boutellier
Biographie et portefeuille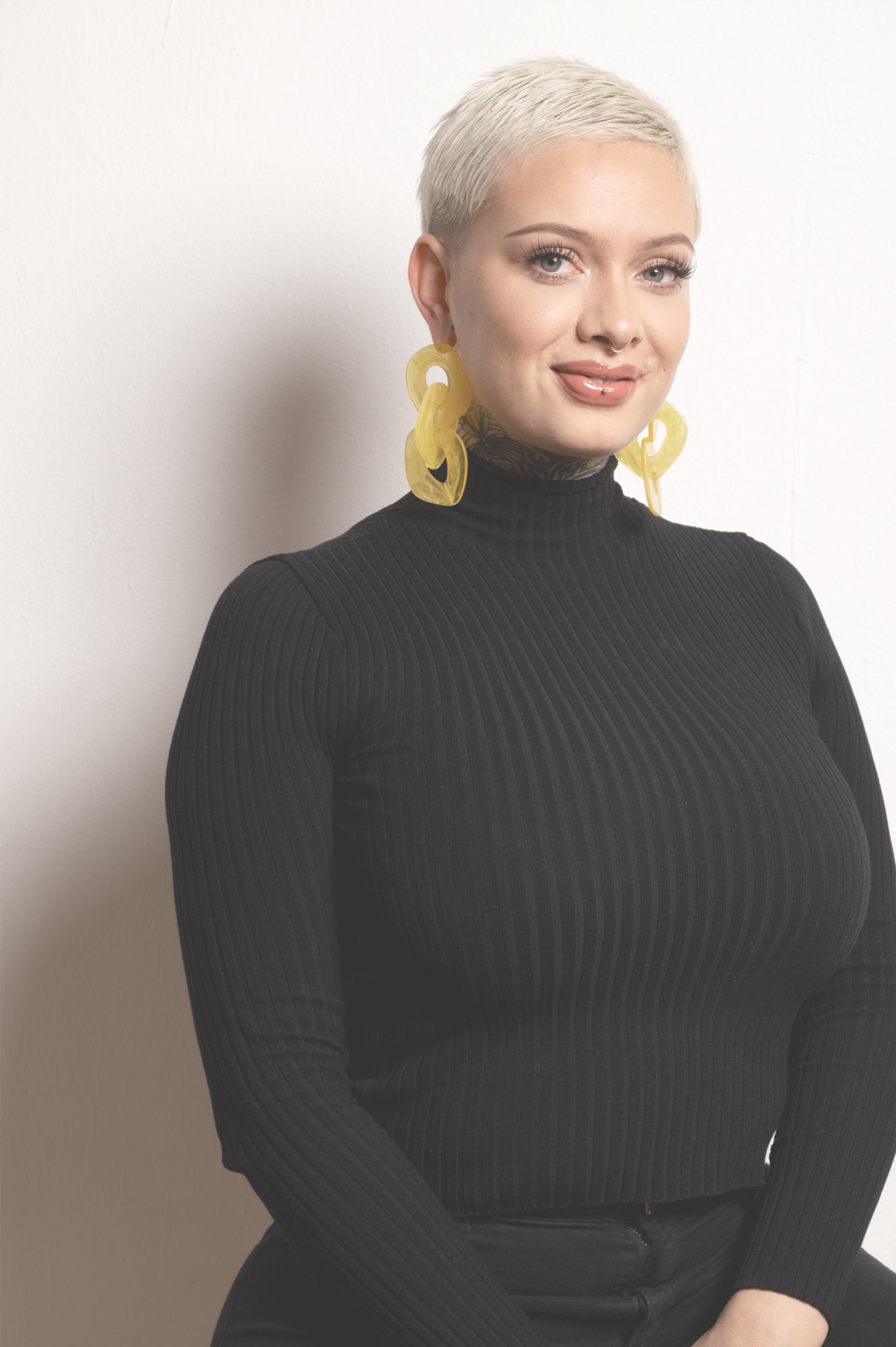 Biographie
As a professional makeup and hair artist the training at the renowned Brushstroke Makeup& Hair Academy was the logical completion of Claire's creative work, which accompanied her from an early age. She drew, painted on paper - and increasingly also on faces.
She wanted to discover more about the transformation of faces and people and therefor decided to complete the two-year training course at the world-famous Shepperton Studio, with success!
With the BTEC Level Diploma 3, Claire has acquired even more knowledge of special effects makeup and theatre, film, fashion makeup and hair. Pleasant side effect: Claire speaks perfect English. The work on the set and the great atmosphere but also the precise, concentrated work fascinates her a lot. Claire has returned to Switzerland with a lot more experience and then continued her passion at Mac Cosmetics where she gained even more product knowledge.
It is very important for her to satisfy the customers and with her positive and energetic nature, she motivates and inspires her clients and the teams. She masters every challenge with passion and perfectionism.

Claire Boutellier speaks German & English and is specialized in hairstyling, makeup & special effects.
Quelques références
Entreprises

BMW
C-Film
Dosenbach
Facebook
FCZ
Golfer's Paradise
Hessefilm
Jacky Duck
Jaeger Le Coulre
Jetset
Jope Schneider
Lafarge Holcim
Liah
Mammut Sports
MIGROS Bank
Mutuel Group
Nettie Knows
No Faith Studio
Ochsner Sport
Pink Lady
PostFinance
PWC
Raiffeisen
Reitsport.ch
Sony Music Switzerland
Stadt Polizei Zürich
Tally Weijl
The Living Circle
Titolo
Twint
UBS
Van Cleef & Arpels
Zalando

Médias

Blick
British Vogue
Fashion Show Mode Suisse
Film Beast
Fucking Young Magazine
Glitch Magazine
Good Luck Mike (Short Film)
Halloweenshow (The Vaults Waterloo)
HUF Magazine
Kaltblut Magazine
PKZ Fashion Nights
Salon International London (for Mahogany)
Sicky Magazine
Somewhere in England (New Wimbledon Theater)
Soulf of a Beast
Tamedia 20 Minuten
Vulkan Magazine
Watches & Wonder
Zurich Filmfestival
Zwingli

Personnes

Anna Pieri Zuercher
Asha Banks
Ashley Judd
Danielle Arbid
Elevan
Esther Gemsch
Felix Kammerer
Helen Fielding
Janina Uhse
Joelle Bertossa
Luca Hänni
Maneskin
Maryne
Rebecca Zlotowski
Sara Leutenegger
Sinje Irslinger
Sirens of Lesbos
Sönke Wortmann
Sophie Hunter
Steffi Friis

Photographers / Film production

Beenstaying
Carlos Cordero-Rosales
Christian Walzl
Daniel Tejedera
Dewi Ludwig
Ellin Anderegg
Fede Magadan
Filipa Peixeiro
Hanspeter Wagner
Janette Gloor
Karim Sirine
Lauren Isabelle
Lola Mansell
Louis Mack
Lucia Hunziker
Nick Soland
Pumpkinfilm
Rafael dos Santos
Renaud Labelle
Thomas Buchwalder
Thomas Tebet
Venus Cyborg
Yung Eye