Portfolio
Un extrait du travail de Julia Jauner
Julia Jauner
Biographie et portefeuille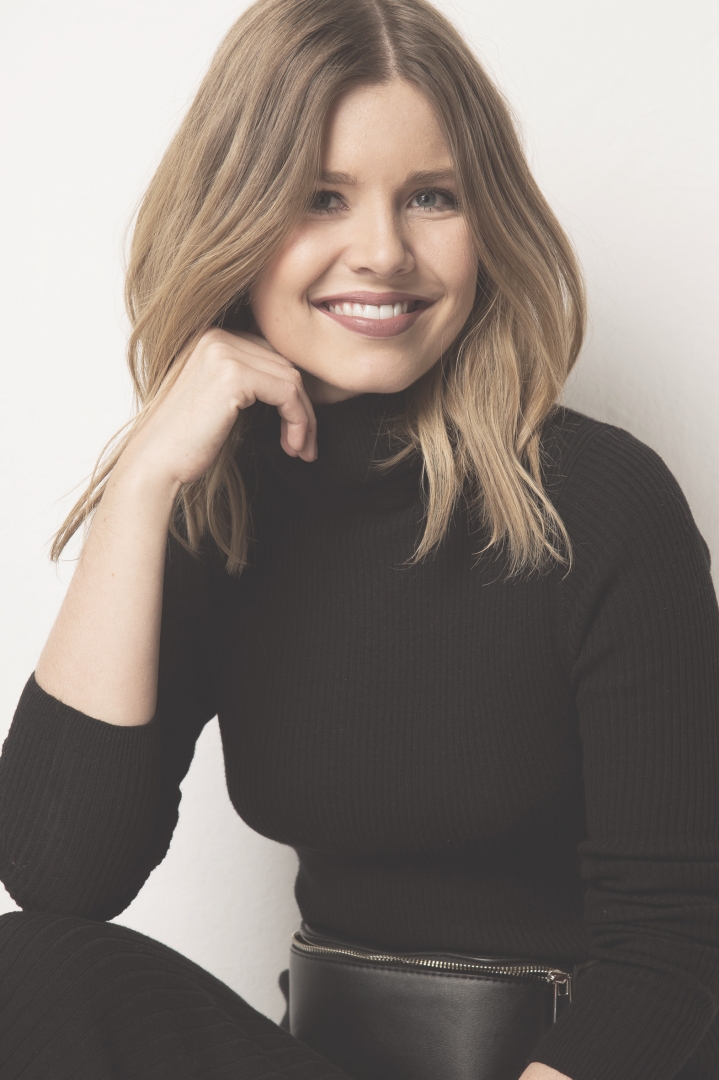 Biographie
While studying to be a decorator, Julia discovered her love for fashion. This led her to train as a stylist and makeup ar- tist, learning to give color and style advice. During this time, she also gained experience as a personal shopper. This background allows Julia to provide a full range of services, working with clients to deliver complete looks from head to toe.
Julia made a name for herself during her internship as a stylist, combining style awareness and flair with creativity, to put both her clothes and her clients in the spotlight. Since then, she has dressed and styled numerous presenters.
Meanwhile, Julia can share her passion at shootings and lives her dream as a self-employed fashion stylist. With her atten- tion to details she combines style with creativity. Julia takes pride in staying current with the latest trends, and is always interested in learning more about the world of fashion. With her passion and her flair for fashion, she loves to put her cli- ents and their clothes in the spotlight.

Julia Jauner speaks German & English and is specialized in fashion styling, hairstyling & makeup.
Quelques références
Entreprises

Babyliss
BMW
Botty
Bucherer
Cornercard
Cut and Color
Dosenbach
Dyson
Finkundstar
Futurelite
Gault Millau
Helvetia
IWC Schaffhausen
JEFF
Jungle Folk
KPT
Kurz Juwelier
Nana Gotti
Nivea
Perfect Hair
ProSieben Schweiz
Shoppi Tivoli
Spain Tourism
SRF
Staffcloud
Tally Weijl
Toyota
Vacheron Constantin
Vestibule
Visus

Médias

BMQ Magazine
Coco Fashion Magazine
Elegant Magazine
Elle Bulgaria
Faces Magazine
Gentlemens Choice Magazine
Imirage Magazine
Kaltblut Magazine
Landliebe
Lucy's Magazine
Luxuriant Magazine
PhotoVogue
PKZ Magazine
Salysé Magazine
Schweizer Illustrierte
Switzerland's next TopModel
TV Show "Faces Studio" for Pro7
Volant Magazine 
Vulkan Magazine
Watches & Wonder

Personnes

Amanda Ammann
Andreas Thiel
Bianca Sissing
Carlos Leal
Fabian Cancellara
Fernando Alonso
Heidi Lushtaku
Ilaria Kaeslin
Jennifer Bosshard
Jil Teichmann
Jolanda Neff
Luca Hänni
Nick Mellow
Nicole Berchtold
Nino Schurter
Pablo Brägger
Patti Basler
Pierfrancesco Favino
Rupert Goold
Seven
Yann Sommer

Photographers / Film production

Carlos Cordero-Rosales
Christian Walzl
Ellin Anderegg
Felix Sattel
JACQUELINE LIPP
Jolie Zocchi
Karin Heer
Katja Kremenic
Marco Grob
Nick Soland
Nicolas Burri
Olivia Ghalioungui
Pascal Uehli
Rafael dos Santos
Seb Michel
Sebastian Mittermeier
Thomas Buchwalder